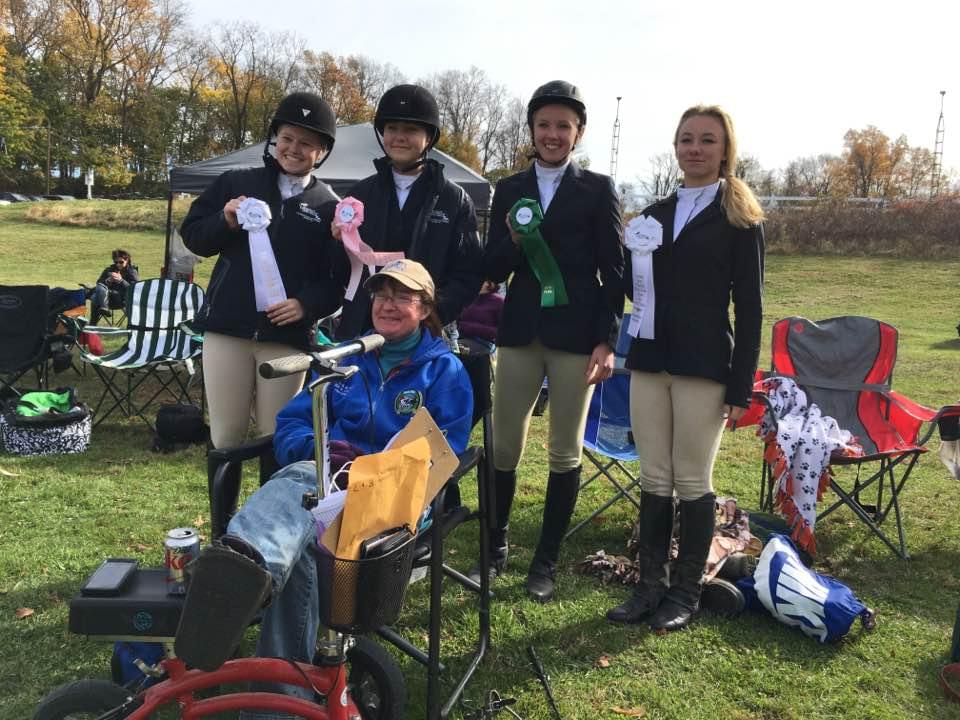 For student equestrians in grades 4-12, the Interscholastic Equestrian Association (IEA) was established in the spring of 2002 and held its first annual national finals event the following year in Willoughby, Ohio. A non-profit organization, the IEA has grown both geometrically and geographically each year. Beginning with just 200 participants, the IEA now has over 11,000 members in 42 states across North America.
The IEA supports three disciplines: Hunt Seat, Western, and Dressage. There is no need for any rider to own a horse because competition horses are provided at each venue to the contestant.
The MISSION of the IEA is to introduce students in private and public middle and secondary schools to equestrian sports and to promote and improve the quality of equestrian competition and instruction.
The IEA PURPOSE is to set minimum standards for competition, provide information concerning the creation and development of school associated equestrian sport programs, promote the common interests of safe riding instruction and competition and education on matters related to equestrian sport at the middle and secondary school levels (primarily ages 11 through 19).
To fulfill its purpose, the IEA offers guidance regarding the creation and development of school and/or barn associated equestrian programs. IEA coaches aim to develop understanding and appreciation of equestrian sports through organized student competitions and additional equine educational opportunities.
Students have the opportunity to earn scholarships toward their college education through awards in competition and through sportsmanship activities.
In 2011, the IEA established the Benevolent Fund to assist riders and coaches in need through programs such as the IEA Financial Assistance Program and the IEA Coaches Assistance Grant.
IEA Competition Format
The unique aspect of the competitions, both at the local and national level, is that none of the riders will supply their own horses or tack. Instead, the host team arranges for the horses and equipment. Since the horse is new to the rider, the scores are based upon horsemanship and equitation. All disciplines offer a variety of ability levels from beginner through advanced. The IEA has set guidelines for the placement of new riders entering the IEA to allow for the unique program format of riding an unfamiliar horse.
The IEA is an affiliate of the National Reining Horse Association (NRHA), the United States Equestrian Federation (USEF), the United States Hunter Jumper Association (USHJA) and the Intercollegiate Horse Show Association (IHSA).
IEA Goals:
To encourage recognition for middle and secondary school equestrians and to promote the equestrian as an athlete
To provide riders with organized competitive opportunities
To introduce new riders to equine sports
To promote the IEA among its constituencies
To provide riders with opportunities to further their education in equine sports and equine-related matters
To encourage liaison with other equestrian associations for the betterment of equestrian sports
To encourage a higher standard of coaching and instruction
To provide information concerning the creation and development of mounted and non-mounted equestrian programs
To establish and enforce IEA rules, standards and policies
To keep pace with the continuing progress of equestrian sports and to encourage good horsemanship
To generally promote the common interests of riding instruction and competition, and education on matters related to all segments of the horse industry
To develop team and individual sportsmanship
To establish a foundation to support the continuing mission of the IEA